Huddle up for hearing aid users
When counselling hearing aid users, approach the appointment like a game of football, substituting the 48-player roster for a two-person tag team. All professional football games require teamwork, a strategy, and an objective. Subsequently, these consultations will only work if there is coordination between you and the patient, sharing and initiating a plan to reach the objective of clear communication.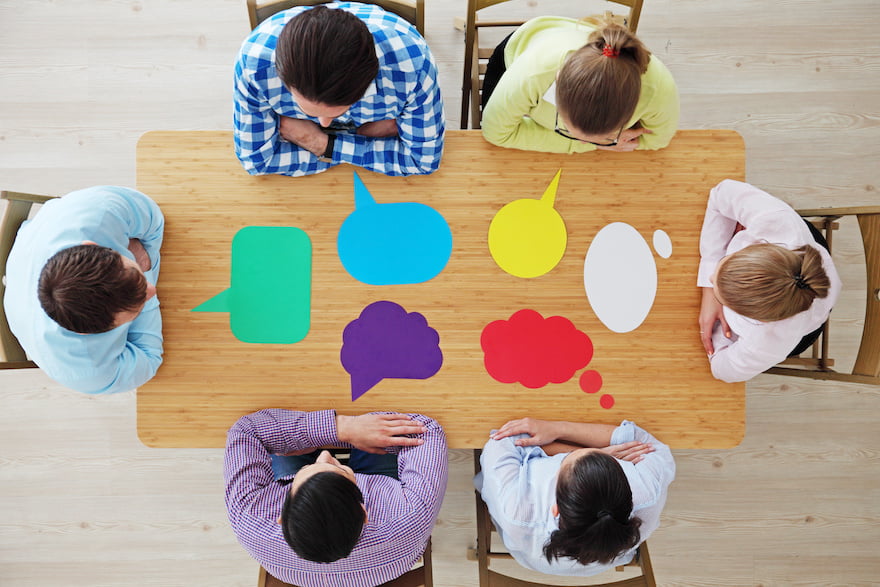 If your strategy lacks direction or your chemistry is full of fumbles, we have the play to help you make those connections and cross over into touch-down territory.
Strategize before the appointment
Setting up for success means getting knowing your audience and understanding their needs. Many deaf and hard-of-hearing individuals use different communication tools, from lip reading to ASL, writing, using an interpreter and more.
Find out what tools help your patient succeed in a conversation, and remind them to bring whatever is necessary (like an interpreter, hearing devices, pen and paper etc.). It's also helpful to initiate these reminders around where the patient might book the appointment, whether on a webpage or over the phone.
Ease the waiting game in the waiting room
Between the excessive background noise and the usual roll-call process, waiting rooms can be enough of an obstacle alone for many individuals with hearing loss. Using a system to alert the patient when the practitioner is ready for them that doesn't rely on shouting their name is a game changer. This process could look like handing out devices that flash to signal when the time is right, using a screen and number system like a fast food chain, or even just approaching the patient when ready.
Additionally, consider using signage to communicate essential information large and clear in the space. When sitting in what many consider an anxiety breeding ground (ahead of treatment and all), your patients will appreciate the clear sign of forethought.
Tackle the barriers in the consultation room
Now that you're rallying, keep up the game of keep-up and channel your focus onto comfort and clear communication to get the most out of the consultation. Considering the sensitive nature of providing health care, mixed with the loud-and-clear-for-all-to-hear communication style that hearing loss demands – ensure the appointment can maintain its confidentiality. Choose a more secluded room so the patient can ask you to raise your voice if necessary without fear of compromising the privacy of their medical history.
Additionally, this room should have little-to-no background noise, minimal distractions and bright lights to optimize the patient's information intake.
Follow through on the appointment follow-up
Like all great plays, the connection is all in the follow-through. Complete the mission and ensure the patient has a copy of the key information discussed and a means to communicate back with you for any further questions. For many hard-of-hearing individuals, phone calling isn't a suitable option. Consider using alternate measures like text messages, email, or booking an interpreter for follow-up remote consultations.
Not only is this process good form, but it's also mandatory, according to the Integrated Accessibility Standards Regulation, to provide alternative communication channels that meet your patient's preferences. To seal the deal, keep track of any bumps in the road, communication challenges or preferences, and all key takeaways from the appointment through a note on the patient's file.
Bring it in and take a knee for hearing aid users
Someone once said, "Preparedness is like a Swiss Army Knife. You never know which tool you'll need, but you'll be glad you have it." As a hearing instrument practitioner, reconnect with your inner coach and prepare for the appointment by making a checklist and covering all the bases before the patient arrives.
When we all have a role to play, AHIP is happy to help complete your dream team by ensuring you are in the best position to register a rally – without dropping the ball. So, capitalize on our connection by combining our tips with your experience, and lead your practice to take on the title tackle-free.
AHIP is not and shall not be liable for any of the views expressed by the authors or advertisers on the Signal Blogs. The authors' opinions and the advertisers' content do not necessarily reflect AHIP's views.